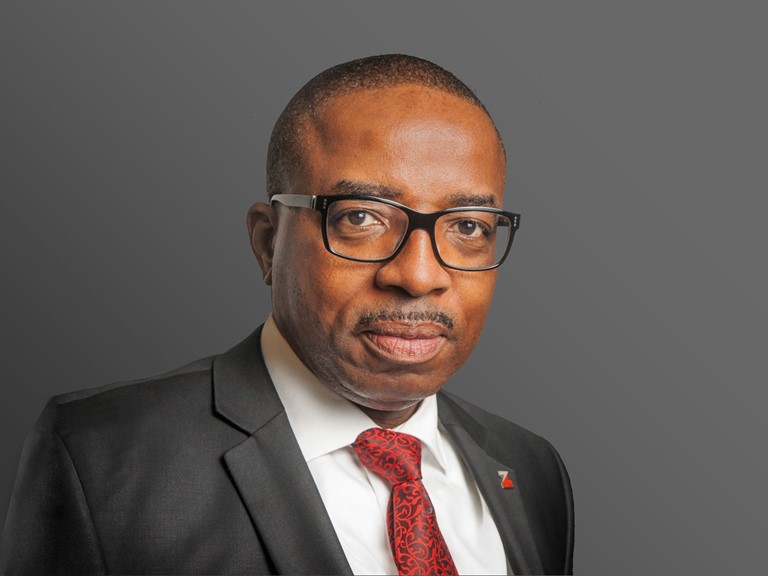 Mr. Ebenezer Onyeagwu is a vastly experienced Chartered Accountant, a knowledgeable and astute financial expert, trained in reputable institutions of learning in Nigeria, the United Kingdom and the United States of America.
Mr. Onyeagwu is a graduate in accounting from Auchi Polytechnic, widely recognized as an institution that has produced some of Nigeria's most renowned Chartered Accountants. He obtained the Higher National Diploma in Accounting from that institution in 1987.
He qualified as a Chartered Accountant (ACA) of the Institute of Chartered Accountants of Nigeria (ICAN) in 1989, almost immediately after graduation. He subsequently became a Fellow (FCA) of the Institute of Chartered Accountants of Nigeria (ICAN), in 2003.
He has over 29 years of experience in the banking industry in Nigeria, out of which he spent 17 in Zenith Bank Plc.
Before joining Zenith Bank Plc, he worked at Citizens International Bank Limited between 1991 and 2002. He was one of the most outstanding branch managers in the bank, winning multiple awards and recognitions for his brilliant, excellent and highly professional performance on the job.
He joined Zenith Bank Plc in 2002 as a Senior Manager, in the Internal Control and Audit Group of the bank. His professionalism, competence, integrity and commitment to the objectives of the bank saw him rise swiftly between 2003 and 2005, first, as Assistant General Manager, then Deputy General Manager, and eventually, General Manager of the bank. In these capacities, he handled strategies for new business and branch development, management of risk assets portfolios, treasury functions, strategic top level corporate, multinationals and public institutional relationships, among others.
He was appointed Executive Director of the bank in 2013, and put in charge of Lagos and South-South Zones as well as strategic groups/business units of the bank, including Financial Control & Strategic Planning, Treasury and Correspondent Groups, Human Resources Group, Oil and Gas Group, and Credit Risk Management Group, etc.
Mr. Onyeagwu was named Deputy Managing Director of the bank in 2016. In that capacity, he deputized for the Group Managing Director and Chief Executive Officer of the bank. He also had direct oversight of the bank's Financial Control and Strategic Planning, Risk Management, Retail Banking, Institutional and Corporate banking business portfolios, IT Group, Credit Administration, Treasury and Foreign Exchange Trading.
Mr. Onyeagwu is an alumnus of the prestigious University of Oxford, England, from where he obtained a Postgraduate Diploma in Financial Strategy, and a certificate in Macroeconomics. He also undertook extensive executive level education in Wharton Business School of the University of Pennsylvania, Columbia Business School of Columbia University, the Harvard Business School of Harvard University, in the United States.  
At Wharton Business School, Mr. Onyeagwu undertook the CEO academy and leadership training programmes. His strategic skills were further nurtured and honed at Columbia Business School strategy training programme. At the Harvard Business School, he acquired capabilities in negotiations and critical decision-making.
In the last six years, Mr. Onyeagwu has been on the board of Zenith Bank Ghana, Zenith Pensions Custodian Limited, Zenith Nominees Limited and African Finance Corporation (AFC). In AFC, he serves on the Board Risk & Investment Committee (BRIC), and Board Audit & Compliance Committee (BAAC).  At Zenith Bank Ghana, he chairs the Board Credit and Governance Committees.  
He is very well noted for his tenacity, entrepreneurial spirit, high sense of innovation and creativity and very inspirational leadership skills. Within the market, he is highly respected for his consistent and impeccable character, brilliance, deep knowledge and insight of the market, as well as for his strong professional and ethical principles, which have continued to endear him to all stakeholders.  
Mr. Onyeagwu is married and has children.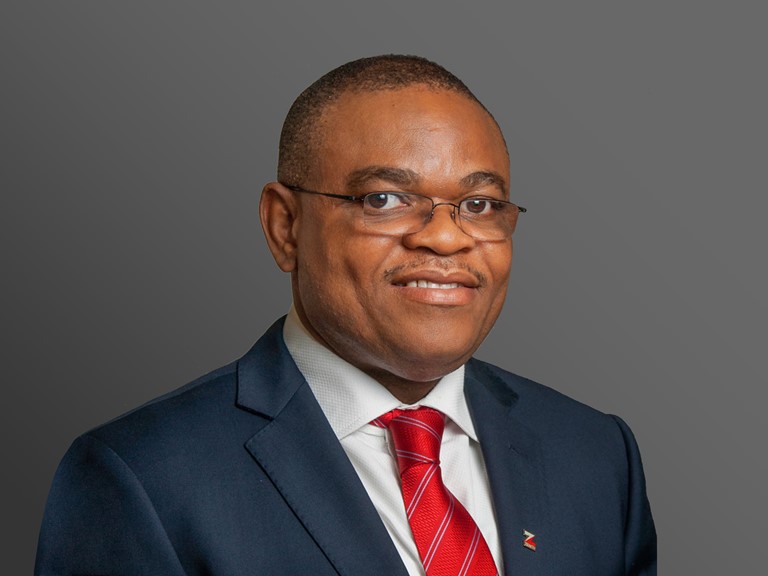 Mr. Olisa is a Chartered Accountant and holds an MBA.
He is a Fellow of the Institute of Chartered Accountants of Nigeria (FCA), Fellow of the Chartered Institute of Bankers of Nigeria (FCIB) and an Associate, Chartered Institute of Taxation (ACIT).
He has attended several international courses including INSEAD Business School, Fontainebleau, France; Havard Business School, Boston, Massachusetts, USA; Booth School of Business, University of Chicago, USA; London School of Economics (LSE) UK, and Oxford Princeton Programme, Oxford, United Kingdom.
Mr. Olisa has spent over twenty-seven (27) years in the Nigerian Banking Industry. He joined the services of the bank in 1998. His experience covers Treasury, Banking Operations, Credit Risk Management, Telecommunication, Oil and Gas, Internal Control as well as Branch Management and Zonal Management.
Prior to his appointment, he was a General Manager and Chief Inspector of the bank, overseeing the Internal Audit and Inspection of the Group.
DIRECTOR
Henry Oroh is an Executive Director in Zenith Bank Nigeria Plc.  He holds a Bachelor's Degree in Accounting from the University of Benin, Edo State and an MBA from the Lagos State University as well as an LLB Degree from the University of London.  He is a Fellow of the Institute of Chartered Accountants of Nigeria (ICAN) and an honorary member of the Chartered Institute of Bankers (CIBN), Nigeria.
Henry Oroh has about three (3) decades of banking experience after a stint at 7up Plc. He began his banking career in 1992 at Citibank where he served for seven (7) years in Operations, Treasury and Marketing.
He joined Zenith bank in February 1999 and has worked in various Group and Departments within the Zenith Group.  His expertise spans Operations, Information Technology, Treasury, Marketing, including the Manufacturing, Food and Beverages, Pharmaceutical, Oil and Gas, Public Sector, Consumer, as well as Corporate Banking and Business Development.
In April 2012, he was seconded to Zenith Bank Ghana Limited as an Executive Director and became the Managing Director/Chief Executive Officer in February 2016, where he successfully spearheaded the phenomenal growth of the Zenith Brand both within the Ghana market and the West African sub-region.
Henry Oroh has attended several Leadership Programmes and Executive Management Courses at the Harvard Business School, Columbia Business School New York, University of Chicago, University of Pennsylvania, HEC Paris, JP Morgan Chase UK and the Lagos Business School.
Henry Oroh also serves on the board of Africa Finance Corporation and Zenith Nominees.
He has proven competencies in Credit & Marketing, Risk Management, Operations, Information Technology, Treasury, Business development and impressive Leadership skills.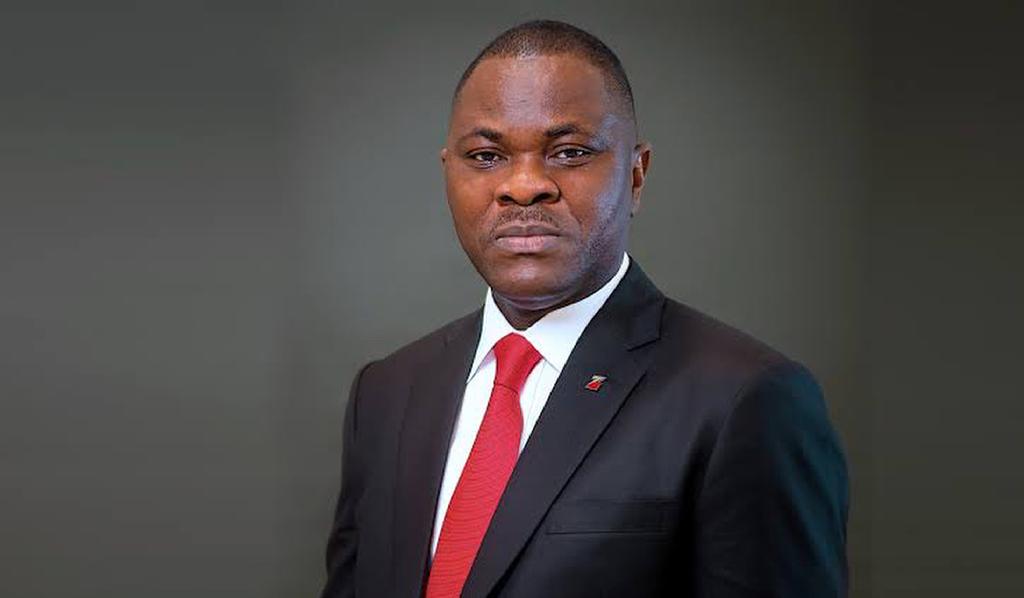 PETERS IFEANYI ELEDU (DIRECTOR, ZNL)
He started his career with Hoesch Pipe Mills (Nigeria) Ltd as an account officer and later moved to other reputable organisations like Central Bank of Nigeria as an Assistant Economist. Subsequently he has worked in various Banks and financial institutions such as Societe Bancaire Nigeria Limited (Merchant Bankers), Manny Bank Plc, Gateway Bank Plc, Continental Trust Bank/Standard Trust Bank Group, and the Institutional Investors Nigeria Limited Group in various units such as internal control & audit, strategic planning, Portfolio management, Credit appraisal & analysis, business development and Branch Management.. He started his career in Zenith bank in Internal Control & audit unit where he displayed unparalleled leadership in formulation of polices, audit, inspection and control functions and thereafter as Group and Zonal Heads in various branches and zones of the Bank such as Isolo, Apapa, Apapa 2 Zone (Trinity) and Marina Zone. He is versed in human, financial and material resource management as well as endowed with broad knowledge of executive management.
Mr. Peters Eledu, Managing director of Zenith Pensions Custodian Limited, is a Fellow of the Institute of Chartered Accountants of Nigeria (ICAN), an Associate member of the Chartered Institute of Stockbrokers (CIS), Chartered Institute of Taxation of Nigeria (CITN), as well as Honourary Senior member Chartered Institute of Bankers of Nigeria (CIBN). He is also a member of the Chartered Institute for Securities and Investment, (CISI) London and an alumnus of the Said Business School, University of Oxford. He holds a B.Sc degree in Economics and M.Sc in Economics, both from the University of Lagos, Akoka. Mr Eledu is on-boarded with over thirty six (36) years cognate experience majorly in the Financial service industry in different roles and functions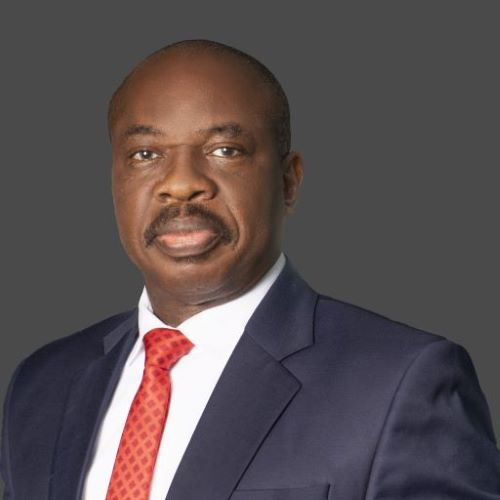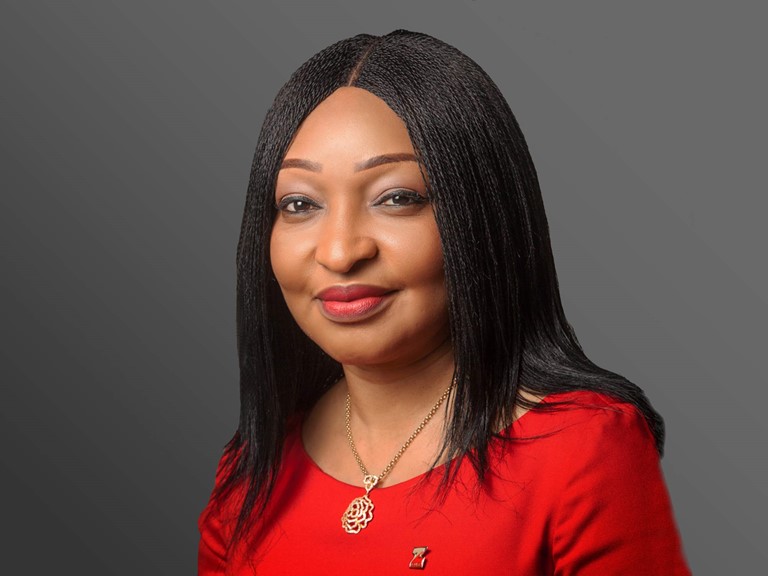 Nwapa Adobi Stella is a Director of ZENITH NOMINEES LIMITED and General Manager in Zenith Bank Plc. She is currently the Group Zonal Head, Ikoyi Zone, with management and supervisory responsibilities over branches and business units in the zone.
She holds a Bachelor's Degree in History from the Imo State University, Master's in Public Administration (MPA) from the Strayer University, Houston-Texas, USA and Master's in Business Administration (MBA) from the Jack Welch Management Institute.
Adobi Nwapa joined Zenith Bank in 1990 and has over twenty eight (28) years cognate banking experience, most of which has been in Senior Management positions.
She is a Fellow of the Institute of Management Consultants (IMC) and the Institute of Chartered Management Accountants (ICMA) as well as a member of the Nigeria Institute of Management (NIM) and an honorary member of the Chartered Institute of Bankers (HCIB).
Adobi Nwapa has attended several local and international courses and programmes including Leading Change and Organizational Renewal (Harvard Business School), Key Executive Programme (Harvard Business School), World Finance/Wining Negotiation Strategies (HSM Americas), Developing Strategies for Value Creation (London Business School) and the Senior Management Programme (Lagos Business School), amongst others.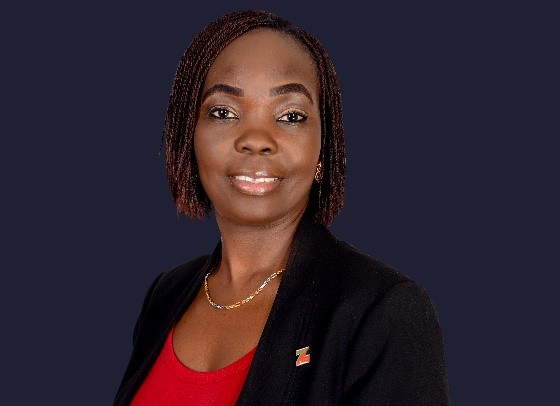 Folusho Ogundele, B.Sc, FCA
Folusho is a seasoned professional with over 17 years' experience in the Banking industry spanning Trade Services Operations, Correspondent Banking and Treasury Operations. She has held key positions in Zenith Bank PLC including Head of Invisible and Bills for Collection Trades, Head, Settlements of FX/Derivatives and Fixed income/Money Market Instruments till September 2019.
Folusho played a key role in setting up the FX/Derivatives Settlement Unit in Zenith Bank and took same to enviable heights. She was part of the Project Management Team that successfully implemented the Bancassurance Partnership Agreement between Prudential Zenith Life Insurance and Zenith Bank PLC.
Folusho holds a B.Sc. (Hons) in Accounting from the University of Ilorin, Ilorin, Kwara State. She is a fellow (FCA) of the Institute of Chartered Accountants of Nigeria (ICAN). She is a Securities and Exchange Commission (SEC) registered member.
Stay in touch. Subscribe to our newsletter
We value your privacy. None of your details supplied will be shared with external parties.